Reducing Solar Project Risk in a Supply Constraint Market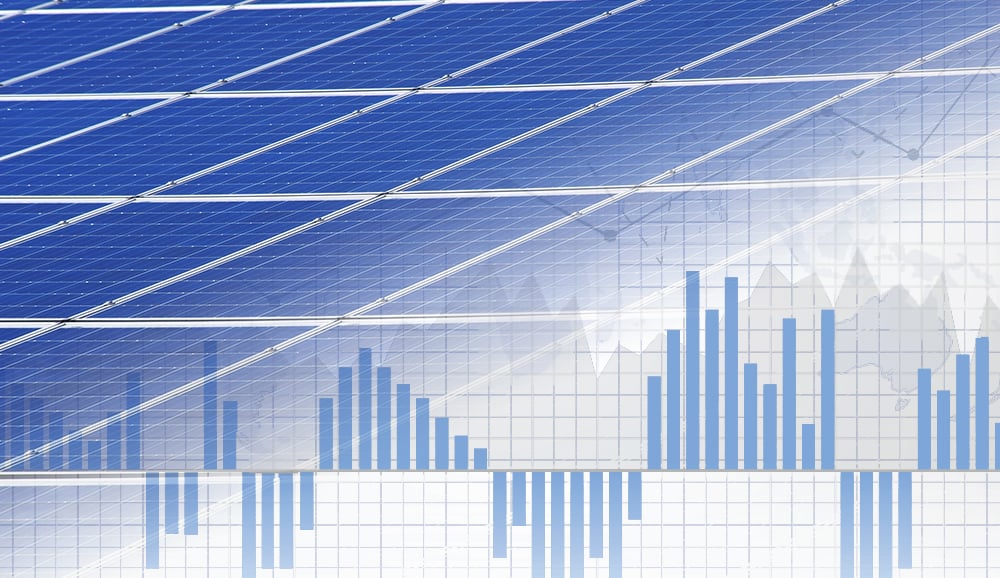 The federal solar Investment Tax Credit (ITC) has been driving solar energy technology adoption in the U.S. since it was enacted in 2006. The ITC has been modified and extended over the years, and now the phaseout of the program has begun, with the reduction of the 30% credit to 10% by 2022.
IRS guidance has been issued about two commence construction options for utilities to consider to freeze the 30% ITC for projects getting underway in 2019. Utilities must study the specific regulation but, generally, two commence construction options exist:
Physical Work Test: Physical project work of a significant nature must begin either off-site (manufacture of components, support structures, mounting equipment, etc.) or on-site (solar photovoltaic system structure installation, etc.). Any work performed by a contractor must be done under contract before physical work begins.
Five Percent Safe Harbor: Solar energy property construction has incurred 5% or more of the total cost of the project and continuous effort is made to advance toward completion.
Solar Project Strategic Considerations
While time is of the essence to secure the maximum ITC, utilities should focus on strategically planning solar projects to minimize solar photovoltaic (PV) project risk and maximize project return.
Begin at the Beginning
Utility-scale solar projects are not quick or always straightforward. As with any capital investment, take time to consider your utility strategy and portfolio to determine objectives, costs and schedule. Commit to undertaking a thorough project bid and design and contractor evaluation as early as possible.
Partner for Progress
Given the increasing rates of solar adoption, many new module manufacturers and construction companies are entering the market. Take time to evaluate equipment, field-proven quality, client satisfaction, vendor and engineer-procure-construct (EPC) reputations before committing to solar PV projects.
Procure PV
The current demand for solar PV modules is high, causing shortages and backlogs; however, PV panel purchases are a way to incur project cost. Evaluate established solar PV panel manufacturers and secure advice on what options exist to qualify the purchase. Use finalized project designs to explore opportunities for initial PV panel investments with fixed prices for future panel purchase commitment. Undertake or work with a contractor to evaluate panel production quality.
More Than Modules
Carefully evaluate whether your project can incur cost with other necessary and qualifying equipment or if structural components can be ordered and installed. Understand what can be procured, constructed and installed this year that will achieve the ITC extension criteria.
Leverage Experience
Solar PV projects require electrical, mechanical and structural construction complexity. Working with qualified personnel experienced in these areas, with first-hand knowledge of solar energy projects, enables efforts to get underway quickly and provides certainty of outcome.
Upfront planning, early integration of engineering and construction, stringent quality control programs and application of lessons learned can help minimize PV project risk and maximize project return.