Electrification Can Become a Driver of Airport Revenue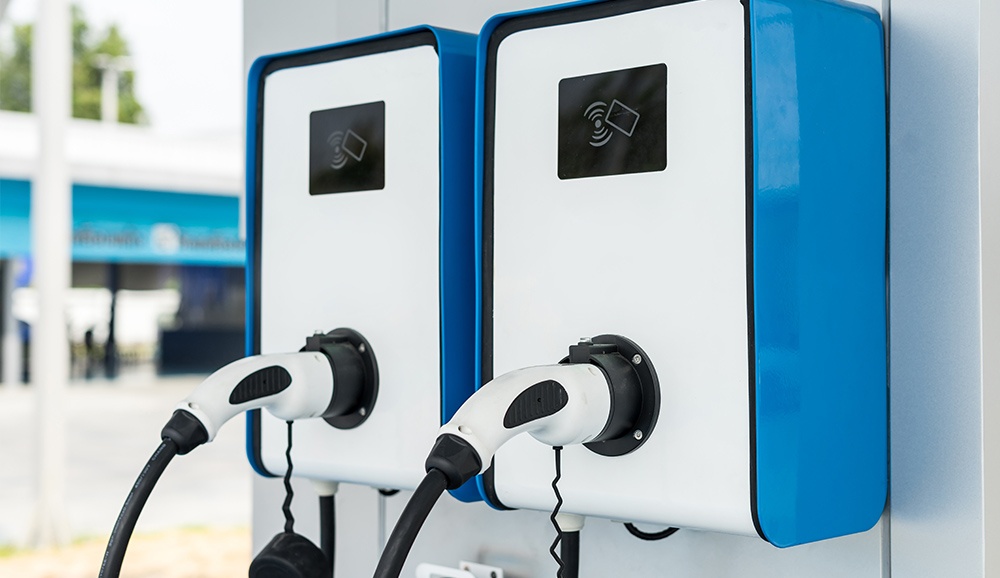 Today's airports have a parking problem. That is, travelers would rather not park there.
Many are choosing to take an Uber, park off-site or hop on mass transit instead. That leaves lots of empty parking spaces that, according to the Federal Aviation Administration, have historically been one of the biggest sources of airport revenue outside airline fees. The City of Fresno alone reported an estimated $250,000 in lost parking revenue in 2017.
To replace those declining revenues, airport owners and operators need to think outside the garage. An avenue worth exploring is how an airport might equip its parking facilities to support electrification. By transforming garages and other airport support facilities to allow users to plug in, they can pave the way to entirely new services and revenue streams.
Doing so will require a step-by-step process that begins with installing the chargers and other infrastructure the electric vehicles (EV) industry needs for mass adoption:
Step One: Airports can dip their toes into electrification by adding EV charging stations in a section of their parking facilities. Not only will this entice travelers with EVs or hybrids to leave their cars at the airport to recharge, the infrastructure can also provide EV-driving Lyft and Uber operators with a handy place to recharge.
Step Two: The next logical target airports can pursue is the EV rental market. As battery technology improves, interest among car renters will grow in giving the latest EVs a "test drive." Additionally, rental agencies will appreciate charging stations that help their customers bring back a vehicle with a fully charged system.
Step Three: Think about all the hotel shuttles and city buses that pass through an airport each day. Their predictable schedules and routes make them excellent candidates for electrification, and airport properties can serve as a logical central hub for recharging.
Step Four: Autonomous, or self-driving, vehicles are on the more distant horizon. These, too, will likely be electric. Given that many airports are located near urban centers, these hubs could provide a logical beehive where these cars-on-demand might be stored and recharged.
One final caveat: The electricity powering an airport's electrified garage need not come completely from the grid. By integrating solar panels into rooftops or canopies over surface lots, airports may be able to produce some of their own power.



No matter the approach or the thought process airports take, EVs are coming. Airports need to be ready.