Drones Elevate Efficiency for Building Owners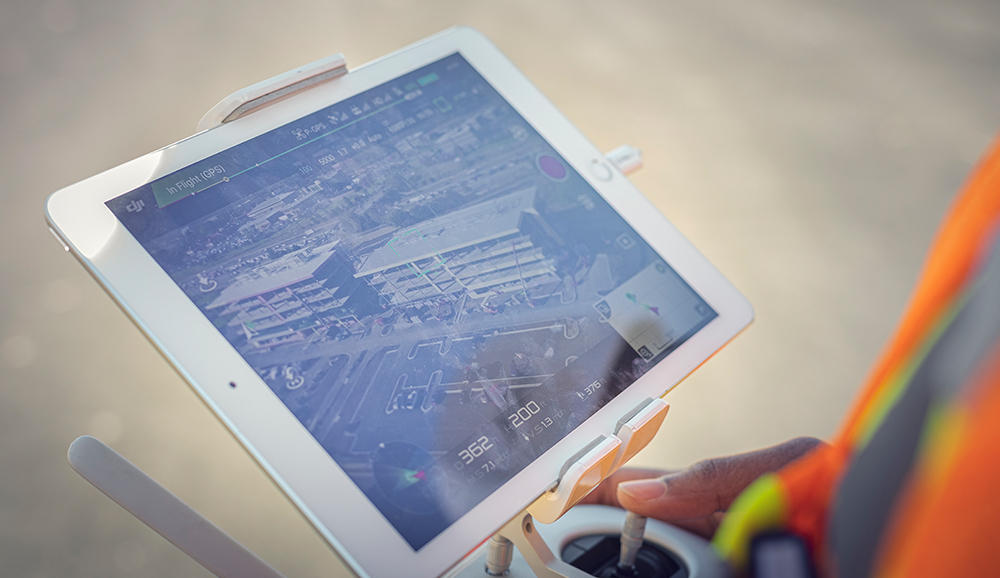 As with most emerging technologies, it often takes time to identify and embrace the possibilities of how new tools will impact operations. This has been the case for unmanned aerial vehicles (UAVs) in the architecture, engineering and construction (AEC) industry, and for building owners and large-scale manufacturing sites in the industrial sector.
While they started as a cool tool for photographers and hobbyists, drones have proven to be a technology that delivers much more. For any company that develops, constructs or owns a building or manages a campus, UAVs, often referred to as drones, can add value to the entire life cycle of property and assets.
Site Mapping
Whether understanding the unique characteristics of a greenfield or brownfield building site or communicating pre- or post-construction progression, tasks can be done faster, safer and easier using a UAV.
Aerial mapping for site development helps determine boundaries and other site constraints, document contours and topography, identify available raw materials, locate rights-of-way and even identify suitable property for projects. Working with licensed land surveyors, the insight from drones gets projects off the ground quicker, literally.
Renovation Planning
Drones can scan walls, windows, ductwork and virtually every other aspect of a building. The resulting vast quantity of data points are used to help the assessor recreate a near-instant 3D model of a property.
With thousands of captured images and different angles of a structure, drones can help generate a 360-degree, 3D model of any asset. The resulting point cloud can be stitched together to create a workable 3D prototype of a building, which quickly and accurately delivers a viable model to start the construction document process.
Construction Progress Tracking
Whether you use them on a new build or a renovation, drones allow for eyes on the site to track project progress, monitor construction quality and aid inspections. To optimize progression review, drones can take the same flight path on a regular basis to deliver a video of project development to a reviewer. Drone footage allows a reviewer to see all angles of construction and focus on a particular aspect of the job site.
UAV footage also helps manage materials and assets, increase crew safety and facilitate design changes faster and more efficiently to keep projects on track.
Maintenance and Monitoring
Property management and maintenance of buildings can be challenging. Drones can be used with infrared sensors to identify hot and cold zones around a building shell or to pinpoint standing water or where water has penetrated the building envelope. This kind of insight can also identify equipment that is running, which saves considerable inspection time for a single building or across a campus.
Drones can also be used with orbital sensors to allow inspection of confined or elevated spaces. Using UAV technology and a 360-degree view offers faster and easier insight into ceiling plenums or down into storm drains, mitigating the risk for personnel.
Leveraging drone technology provides building owners tremendous advantages and insight into building construction, project progress and maintenance that can save money and time and keep personnel safe.