Collaborative Contracting Approach Brings Cost and Schedule Efficiency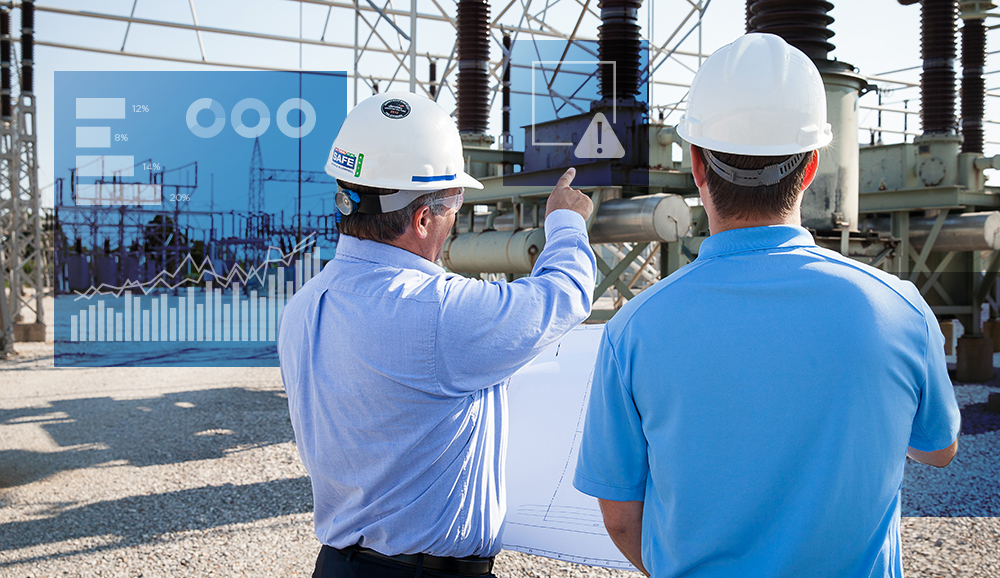 Advanced Work Packaging (AWP) provides the framework to help simplify and manage large capital projects in the construction industry. But it's the early integration of construction with engineering and procurement resources that unlocks the real potential for how AWP can impact project efficiency and success.
Slow Project Starts Create Inefficiency
Typically, large construction projects begin with the engineering and design of a facility, followed by subcontracting out construction scopes of work.
With the standard subcontracting approach, sensitivities exist in the number and levels of engineering and procurement details released during the bid phase in the subcontract packages. Often, submitted estimates, proposals and schedules require redevelopment once a subcontractor is awarded a scope of work and the subcontractor execution team is onboarded for the project.
As a result, subcontractors get a slow start on projects. This causes a lag between subcontract award and true production activities. Inefficiencies appear from the start.
Worse than the inevitable months of delay it takes to truly realize project needs, the disconnect causes subcontractors to lose a feeling of ownership or vested interest in project success. This process often forces subcontractors to be in a reactive mode throughout execution, potentially causing the loss of team insight and ownership at the outset.
Benefits of Using AWP With a Direct-Hire, Self-Performing Construction Team
The AWP process allows field teams to engage earlier in the process, gain insight for improved planning outcomes, develop more accurate schedules and achieve better integration through direct sharing from the planning and design phases of the project.
The systematic and real-time AWP process, coupled with a direct-hire self-performing contractor, unlocks key advantages and improved efficiencies for large, complex projects by:
Engineering Out Hazards
As part of an effective AWP planning process, potential hazards are identified early on so procedures can address safety requirements and concerns and teams can be prepared before construction activities begin. By including the direct-hire contractor in the process, safety can be discussed at the outset and greater insight is gained.

Opening discussion on specifically how a structure will be erected or piping installed in a construction area during the planning phase brings safety to the forefront of the operations. Planning sessions outline what the construction operation entails, including what tools, equipment, access and materials are required; who will be involved; and any potential impacts on other project operations occurring at the same time in the schedule. A discussion among members of the complete team adds value to the AWP process and risk is managed directly in the plan and not left to the foreman and crew in the field.
Mastering Schedule Insight
Truly integrating the construction team into complex projects enables everyone to see and understand the project vision.

By allowing access to 3D models and the resulting, more granular AWP components and packages, contractors have access to a wealth of information of what will be installed, where it will go and how it fits, and will fit, in the schedule. Likewise, attending weekly updates from equipment manufacturers gives firsthand insight into the latest delivery dates for better planning and scheduling.

Sharing AWP metadata of designs, drawings and fabrication requirements provides improved clarity and, ultimately, efficiency for workers to understand installation requirements and assignments.
Integrating Field Knowledge
Utilizing direct-hire construction allows projects to tap into extensive field knowledge from the outset for better ideas and to avert unnecessary implementation challenges.

For example, the efficient design and installation of off-module piping in oil and gas projects is essential to avoid adversely affecting electrician and insulator schedules, even commissioning and startup work that occurs after installation. Engaging first with construction teams and taking a deep dive into piping on these projects helps identify the right routing structure and field weld placements. These details are then broken down into smaller work areas in the AWP process for all teams to understand and implement. Exploring the planning effort upfront in all construction areas increases efficiency for a project overall.
Fostering Efficient Material Purchasing
Older contracting models typically have the general contractor providing subcontractors with materials such as steel, valves and pipe, prescribing an estimate on roughly what equipment would be available and when it would be on-site without much granularity on specifics. This limited insight about order, fabrication and delivery specifications makes it unnecessarily difficult for subcontractors to plan.

Construction teams that are included in planning from the outset of a project can monitor material purchasing and manage their inventory. Plus, with direct knowledge of material schedules and upcoming installation work packets using the AWP process, teams can organize work assignments while waiting for deliveries or be ready when equipment is received.
Integrating direct-hire construction teams at the onset of large projects creates a collaborative environment, with open sharing of all project information and leads to an even more effective AWP process, resulting in more project cost, schedule and completion certainty.