CNG or EV? The Race Is On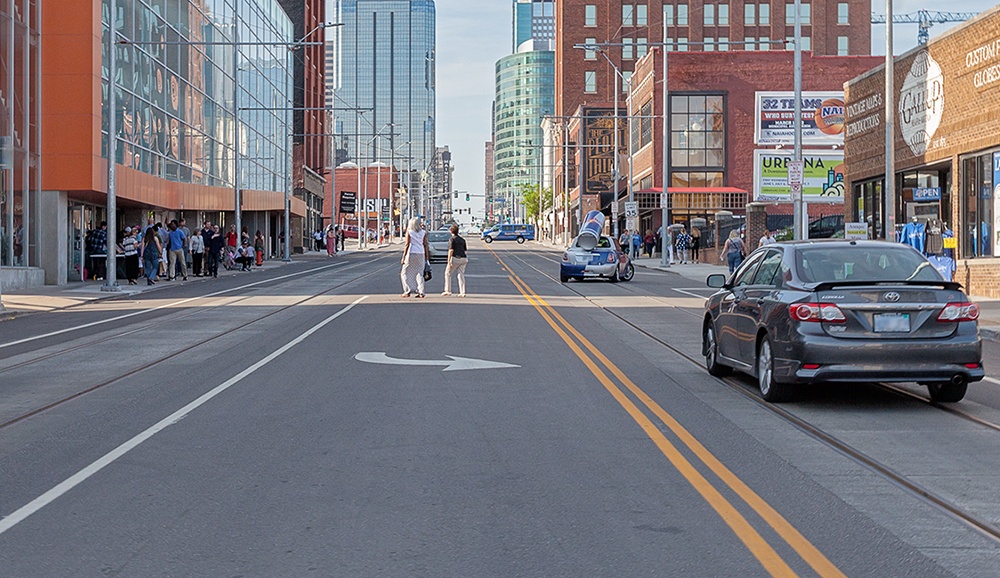 What if public places tapped into their natural gas lines to allow patrons to refuel their cars while shopping and dining? Think about the opportunities this would this present, for consumers and the service industry.
The race for alternative fuel vehicles is on. Can gas utilities beat electric utilities with their promotion of electric vehicles (EV), EV charging stations and rolling battery storage units? Time will tell, but here are some ideas for compressed natural gas (CNG) vehicles as an alternative fuel for cars and light-duty trucks that offer real opportunity for consumers — and businesses.
For only about $2,000, the air conditioning compressor in an everyday car can be modified to take normal-pressure natural gas and make it usable as a fuel. With built-in smartphone GPS and a simple app, drivers can pay for natural gas fuel purchases easily and quickly. This new model allows consumers to benefit from abundant, domestic natural gas, achieve about 40 miles per gallon and use the cleanest burning fossil fuel available today.
But the real benefit comes in terms of convenience. Drivers could fill up their tanks at any location that currently uses natural gas.
The U.S. enjoys a vast natural gas pipeline infrastructure, which provides clean-burning natural gas to millions of homes and businesses. This existing natural gas network could readily support filling up cars and trucks at homes, restaurants, shopping malls, grocery stores or virtually any business.
For a car to fuel up on 10 gasoline gallon equivalents (GGE) of low-pressure natural gas, it would take about 30 minutes. Need to go to the mall? The grocery store? Or take the kids to dinner? It's the perfect time to fill up the car.
With minimal investment, natural gas filling stations could be set up at any local business that uses natural gas today. Retail businesses quickly can tap into their existing natural gas line and set up natural gas fueling stations right in front of the store.
Using the current natural gas line can generate new revenue streams and offer an opportunity for differentiation. Brick-and-mortar companies can advertise discounted natural gas, create fueling promotions or allow customers to use earned loyalty program points while shopping in the store. Becoming a community natural gas fueling station offers an opportunity for local businesses to increase customer base, improve profitability and stand out from the crowd.
So will it be CNG or EV? The race is on.
Want to learn more about natural gas vehicle refueling infrastructure? Download our white paper.